Managed Services
Develop your applications, we'll handle the infrastructure
What are Managed IT Services ?
The rapidly growing IT industry budding with new technology solutions and processes, acquiring a competitive advantage becomes extremely necessary to keep the business running in this openly competitive environment. Thus emerged the concept of Managed IT Services that aims at providing third party support to IT companies working to maintain their business operations.
The managed services model is a way to delegate the business needs which include applications, infrastructure, maintenance and security to an expert known as an IT Managed Service Provider. Managed services can be provided on-demand, for a limited time, or under a long-term contract.
Managed Service Provider (MSP)
A managed IT service provider is a company that manages and maintains an enterprise network and provides services that may include network and infrastructure management, security, and monitoring, so that the firm may concentrate on improving its services without having to worry about failures or interruptions.
The managed service provider is in charge of the equipment or service's functionality as managed by a service level agreement (SLA). Provisions for common downtime, disaster recovery, technical assistance, and help desk operations are all included in the SLA.
Benefits Of Using
Managed IT Services
By leveraging experts to manage the IT services, organizations- be it large, small, new or established ones, may witness many buisness-side benefits that can help them on focussing on expanding their core business competencies while a managed services provider can assist them with daily responsibilities of more sophisticated and time-consuming projects.
Cost Savings
By outsourcing a range of IT needs to professionals, you can minimize your IT costs and capital expenditures that are associated with managing systems internally. Numerous managed services being connected to varying cloud costs, also helps reduce investment in staff and training.
Faster Response Time
Not being interrupted by downtime and other technical difficulties especially during high traffic times and having expert support 24*7, employees can't be slowed down and you can focus on what matters the most instead of spending time on repetitive tasks.
Increased Reliability
By leveraging the expertise and experience of a managed service provider, you can focus on delivering value to customers while the service's safety and security, patches, and upgrades are taken care of by us. Because the managed service provider is in charge of ensuring that the service is always available, you do not have to worry much about downtime.
Types of Managed IT Services
Application Management and Support Services (AMS)
As the capabilities and complexity of apps increase, it becomes more challenging to continuously maintain them in terms of security and bug fixes. Through AMS, you can assign another business the duty of overseeing and releasing updates, bug fixes, and minor upgrades.
No matter how big or small your business is, using AMS will help you increase internal productivity, and user satisfaction, and free up your internal IT team to concentrate on developing new technologies rather than continually falling back on outdated ones.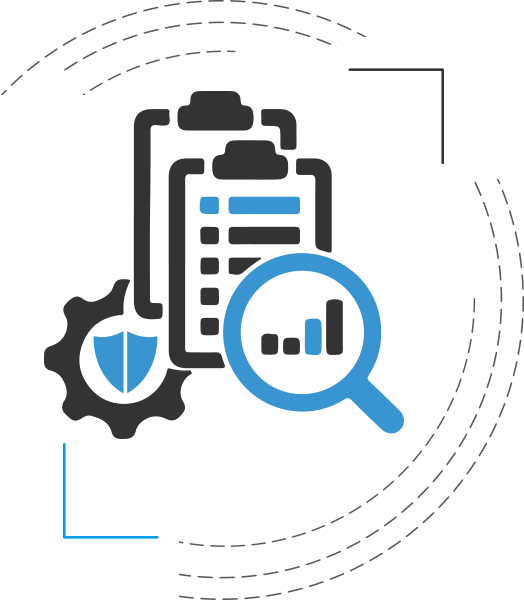 Managed Security Services
Managed security services are an excellent choice for organisations, whether they desire to improve their security skills or have more mature security programmes as they offer continuous oversight and help in maintaining robust IT security by managing core activities like security monitoring, threat detection and response, and compliance management
Cloud Managed Services
By entrusting Cloud Managed Service Providers with full control of your cloud operations, the "Cloud Managed Services" provide you with comprehensive cloud management support (MSPs), which includes everything from platforms and infrastructure as a service to software as a service. 
These services can assist organisations in quickly expanding to meet rising demand without incurring additional costs for datacenters and IT infrastructure. 
Networks and Infrastructure
IT infrastructure is the heartbeat of any business. As essential business operations and routine procedures become more digital, the infrastructure that supports them needs to be performing at its best. These services add distinctive value to your company by enhancing operational effectiveness, enhancing productivity and performance, speeding up time-to-market, and lowering expenses.
Deciding the Right Managed Service Types for Your Business
With several types of managed IT services to choose from, an organization would want only the best IT managed service provider.
Our experts at initializ™ help you derive the desired results in no time by providing a  comprehensive, personalized managed IT solution that will ease the workload on your personnel, provide a higher quality of service, and assist you in achieving your IT objectives.
GET IN TOUCH
Contact us to help you providing with customized solutions for your enterprise.
CONTACT US